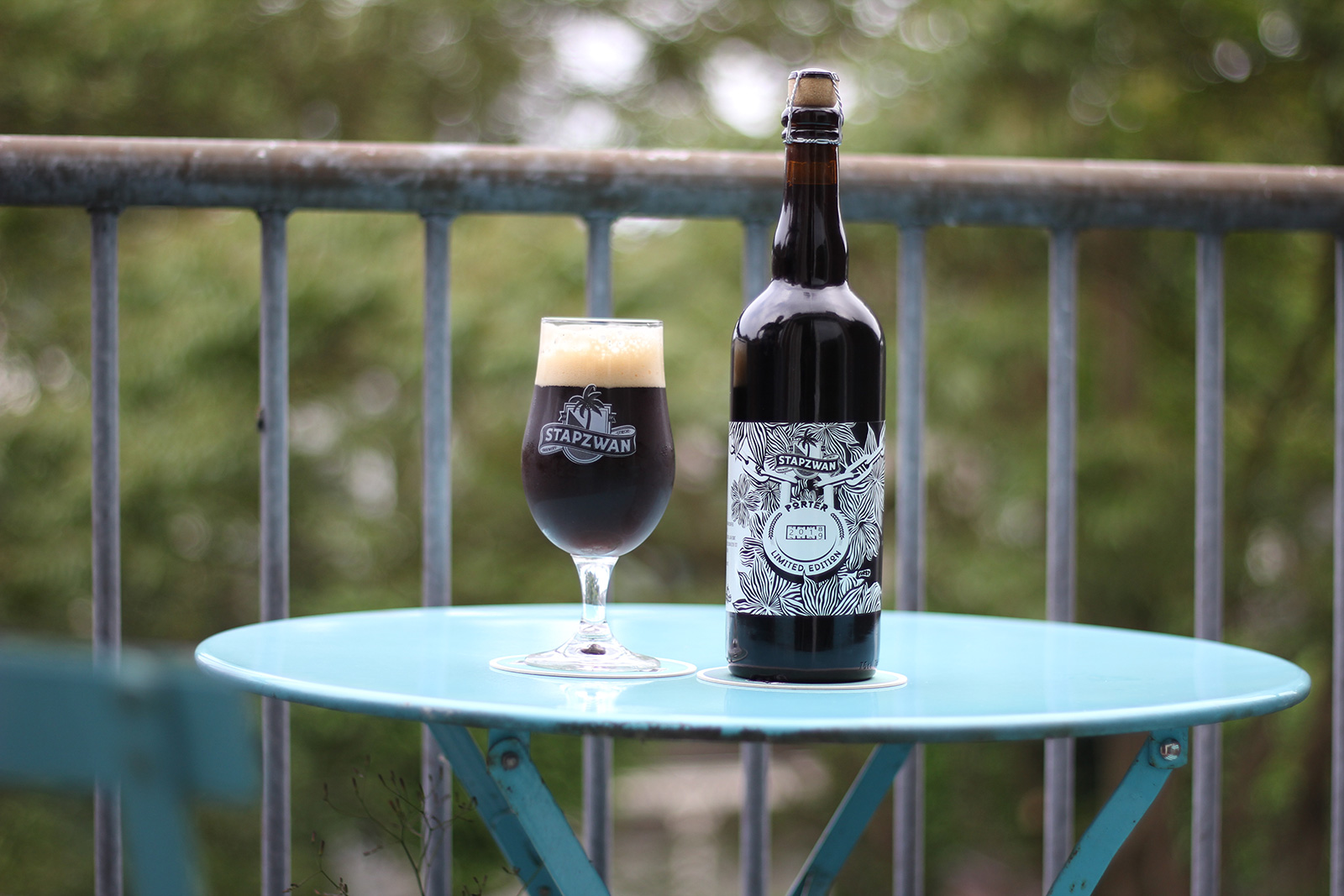 Limited Edition - Porter 2019
This is the first limited edition of Stapzwan Brouwerij. The beer has been brewed in February 2016 and bottled in a limited set of 360 bottles of 75cl. After a full year of riping in our storage the beer is since April 2017 available at the better cafes, bars and liqour stores in Utrecht. The beer is meant to be stored: for the next two years the character of the beer will continue to develop to a summit in April 2019.

The brewers got the idea for this beer through a tasting session in which they tasted different batches of the Porter. The evolvement of the taste made such an impression that the brewers wondered: ¨What if this continues for a couple of years?¨

The design of the label and the box is by Paul Gompelman of thegraphical design company Furst. The concept of the beer inspired Paul to design a large padlock with the number 2019.
specs
| | |
| --- | --- |
| Name: | Limited Edition Porter 2019 |
| Type: | Porter |
| Vol% Alc: | 6,9 |
| Plato: | 18° |
| Bitterness: | 70 IBU |
| Color: | 67 EBC |
| Hops, o.a.: | Magnum, Challenger, Fuggles, Williamette |
| Malts, o.a.: | Pale ale malt, Caramalt, Roost 900, Roost 1400 |
| Others: | |
| Taste profile: | Dark fruits, chocolate, liqourice, coffee, port |
| Storage advice: | Cool and dark. Until April 2019. |
| pouring advice: | The LE Porter is best enjoyed at 12-16 degrees Celsius. Drinking the beer at a slightly higher temprature will unleash the fruity flavors. |
| Beer-food advice: | This beer is a great friend of strong cheeses, such as Stilton and old Gouda. |